Grace House Team:
Lee Ann Jackson, Executive Director
Panida Mookdasnit, House Supervisor
Hope Belz, Intern Office Manager
Board of Directors:
Billy Thornton
Jacqueline Thornton
Dr. Robert Meeks
Patricia Ferguson
Lee Ann Jackson
Advisory Board:
Gill Beam
Robert Belz
Jenn Clauser
Scott and Rebekah Crawford
Emilia Kirtner
Annie O'Connor
Dorcas Rogers
Kenny Sides
Our Founders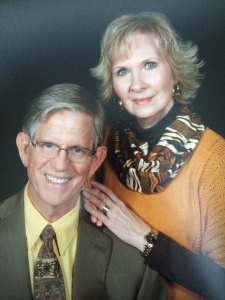 The founders, Billy and Jacqueline Thornton, were active in the volunteer chaplain ministry at the Bexar County Detention Center for more than twenty years. Seeing the tremendous need to stem the tide of high recidivism, these visionaries opened Grace House. The Thornton's dedicated their lives to teaching and directing women at risk. They volunteered their energies and efforts in order to fulfill the dream that God placed in their hearts.